T300 key programmer 16.8version
Description
T300 key programmer
There are two languages: English, Spanish
Leave me a message about the language version you want,English or Spanish!
Functions:

Use for key programming. More cars than any other transponder machine .
Function introduces of T300 chip key decoder
1. Read the vehicle malfunction code
2. Clear the vehicle malfunction code
3. Read the system data stream
4. Read IMM0/ECU ID
5. Fetch the machinery key code
6. Clear vehicle key memory
7. Program new key
8. Read vehicle key login password
9. Distinguish types of ECU
10. ECU-IMMOBILISER programme
11. Read EKA password
12. Programme new EKA password
13. Programme telecontrol implement

Vehicle Coverage:

Model Place of origin
ACURA Japan
for AUDI Germany
ALFA Italy
BUCK
CHEVROLET
CITROEN France
CHRYSLER
DODGE
DACIA USA
DAEWOO Korea
FORD
FERRARI
FORD USA USA
EXCELLE
FIAT Italy
GENERAL MOTORS USA
G M HOLDEN USA
for HONDA
HYUNDAI Korea
ISUZU
IVECO Japan
INFINNITI Japan
INFINNITI CAN-BUS Japan
JAGUAR England
JEEP
KIA Korea
LAND ROVER England
LANCIA Italy
LDV
LEXUS Japan
LINICOLN USA
MAZDA USA Japan
MAZDA M6 Japan
MERCURY USA
VALKSWAGEN
MITSUBISHI Japan
N ISSAN Japan
PEUGEOT Franc
RENAULT France
PROTON
PONTIAC
ROVER
SUBARU England
SEAT Spain
SKODA Czech
SUZUKI Japan
SUZUKI
TOYOTA Korea
TOYOTA
VW Germany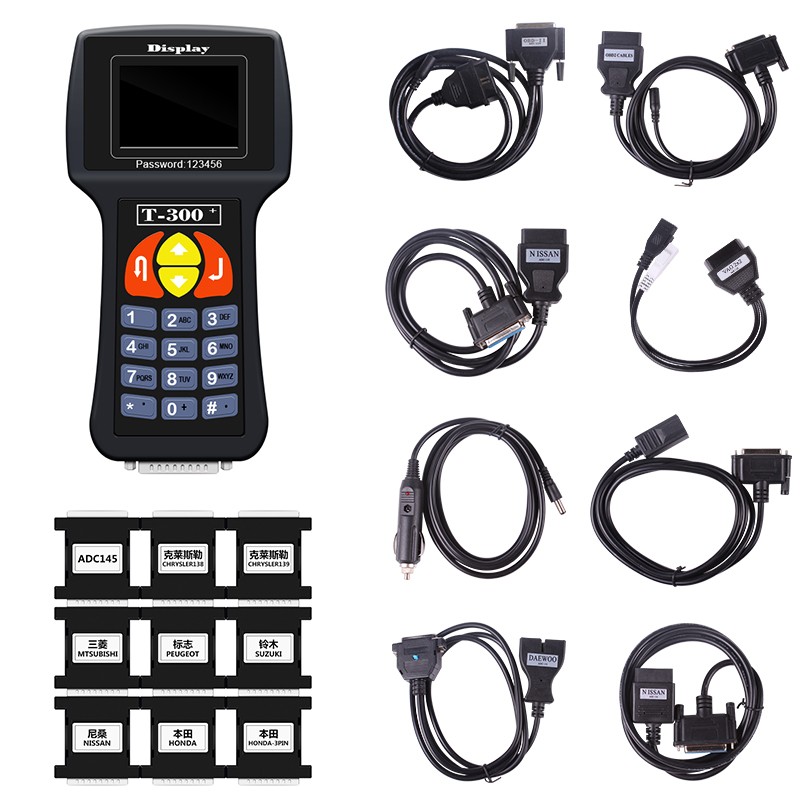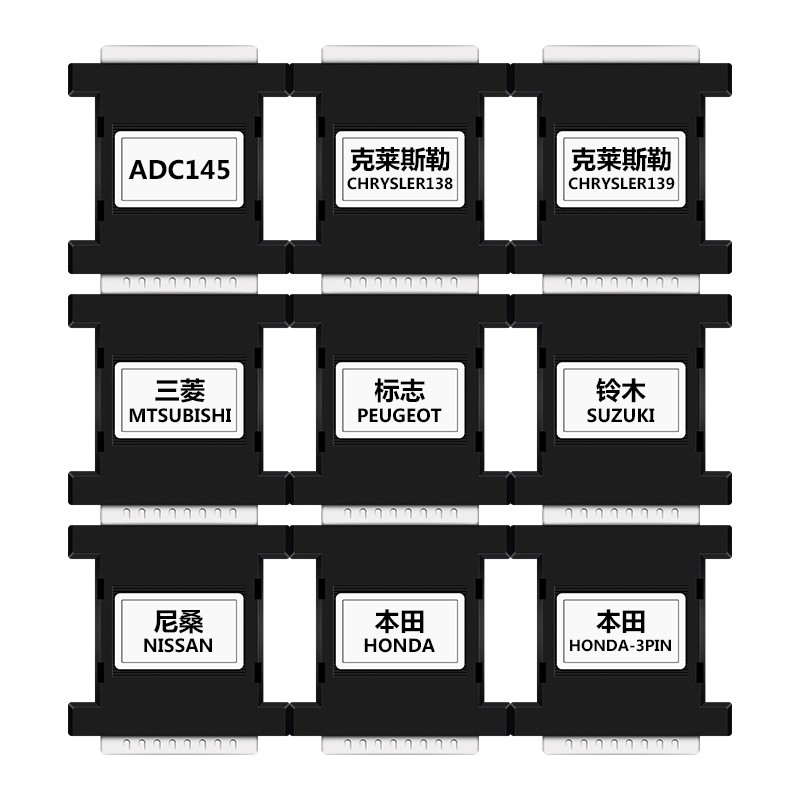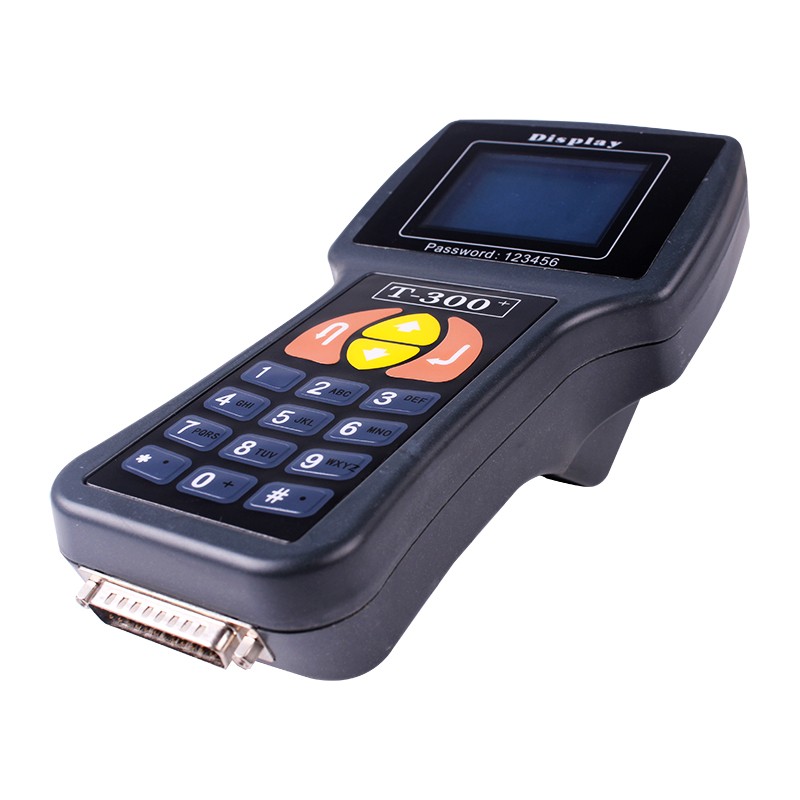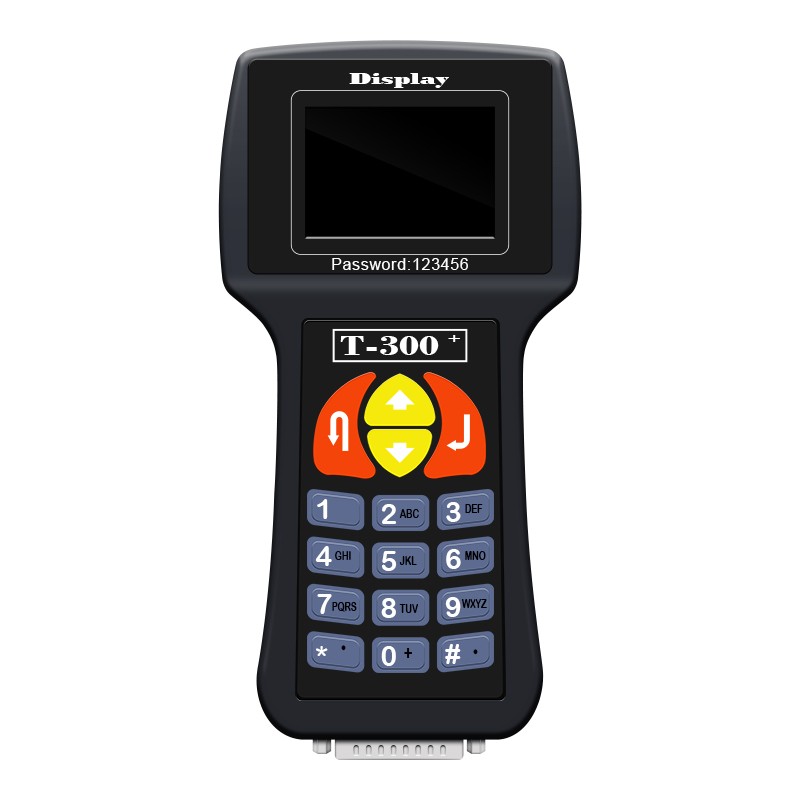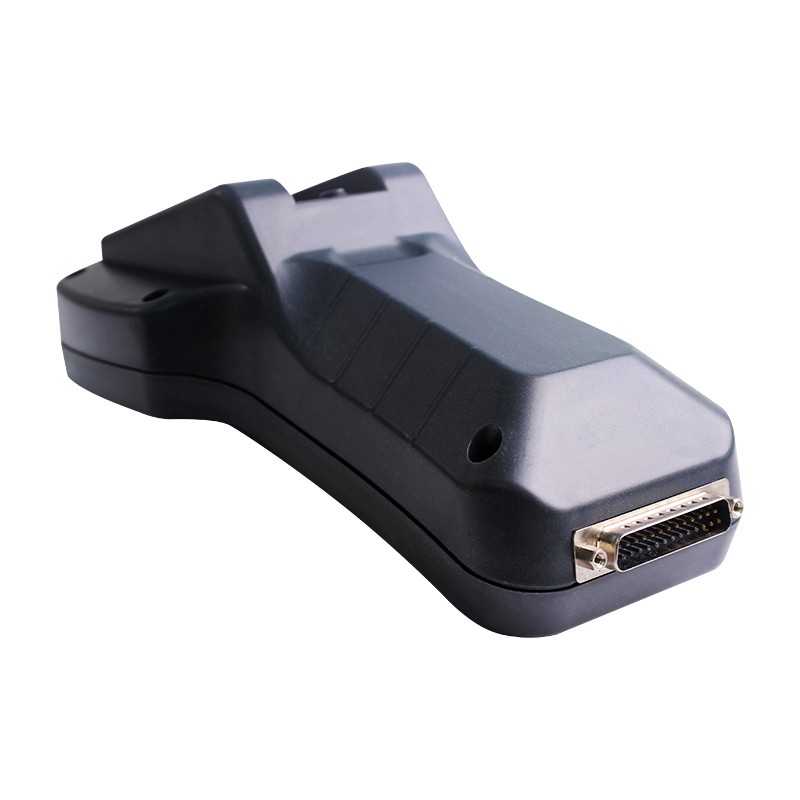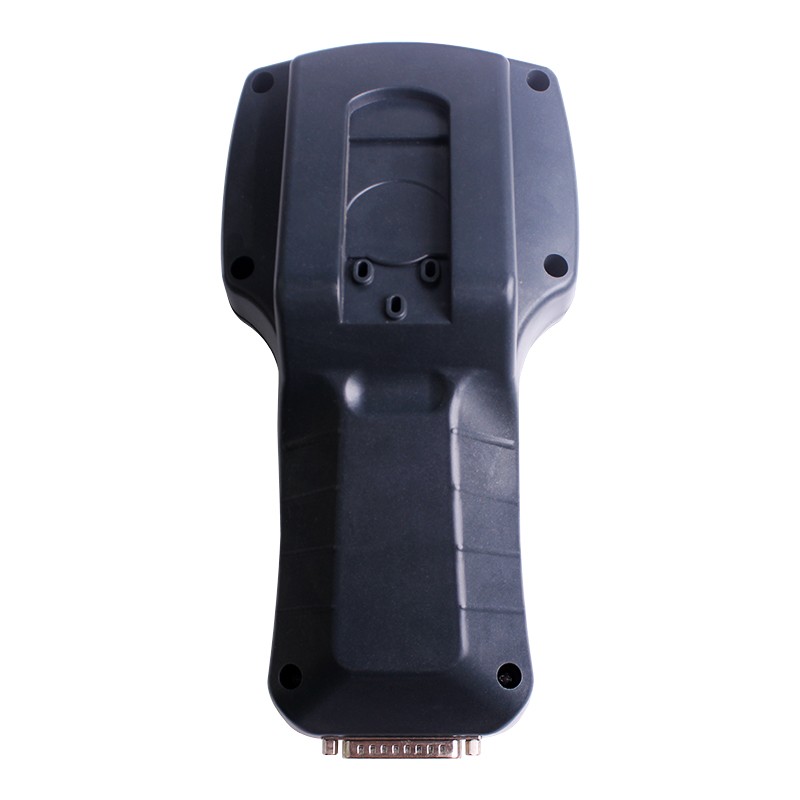 Packging list
Package contains:

1. for HOND A-16 Adaptor
2. SUZUKI Adaptor
3. MITSUBISHI Adaptor
4. OBDII-16 Adaptor
5. OBDII-16 POWER Adaptor
6. for AUDI 2+2 Adaptor
7. HOND-3 Adaptor
8. N issan OBDII
9. N issan 14
10. N issan adaptor
11. chrysler-1 adaptor
12. Chrysler-2 adaptor
13. G M-12 adaptor
14. OBDII TO BENZ SPRINTER
15. ADC 45 Adapter
16. Peugeot Adapter
AUDI-VW Transponder key matching with 5 digits Login Code
Procedure for adding transponder keys to vehicles with separate Immobilizer box:
(Audi to year 97, Golf 3, Passat B4, Transporter, Lupo, Sharan)
Switch ignition ON with new key. Select: Immobilizer -> Login Enter 5 numbers Login Code (add 0 if you have 4 digits Login Code). For example, if your Login is 1234, enter 01234. Save Go to Adaptation Enter 01 in "Channel Number" Enter The "Stored Value" is the number of keys currently matched. Enter number corresponding to the total number of keys to be matched, - for ex 2 ; Enter -> Save Switch ignition off and remove key Insert next key to ignition and switch ignition on again Wait 15 sec. Repeat this step with each key until all keys have been matched. Select: Immobilizer -> Login. Enter Login Code. Go to Adaptation Enter 00 in "Channel Number" Enter 0 and Save. This will learn ECU with Immobiliser.
Procedure for adding transponder keys to vehicles with Immobilizer in the instrument cluster: (Audi from year 97, Golf 4, Passat B5, B6 )
Switch ignition ON with new key. Select: Instrument -> Login Enter 5 numbers Login Code (add 0 if you have 4 digits Login Code). For example, if your Login is 1234, enter 01234. Save Go to Adaptation Enter 21 in "Channel Number" Enter The "Stored Value" is the number of keys currently matched. Enter number corresponding to the total number of keys to be matched, - for ex 2 ; Enter -> Save Switch ignition off and remove key Insert next key to ignition and switch ignition on again Wait 15 sec. Repeat this step with each key until all keys have been matched. Select: Immobilizer -> Login. Enter Login Code. Go to Adaptation Enter 00 in "Channel Number" Enter 0 and Save. This will learn ECU with Immobiliser